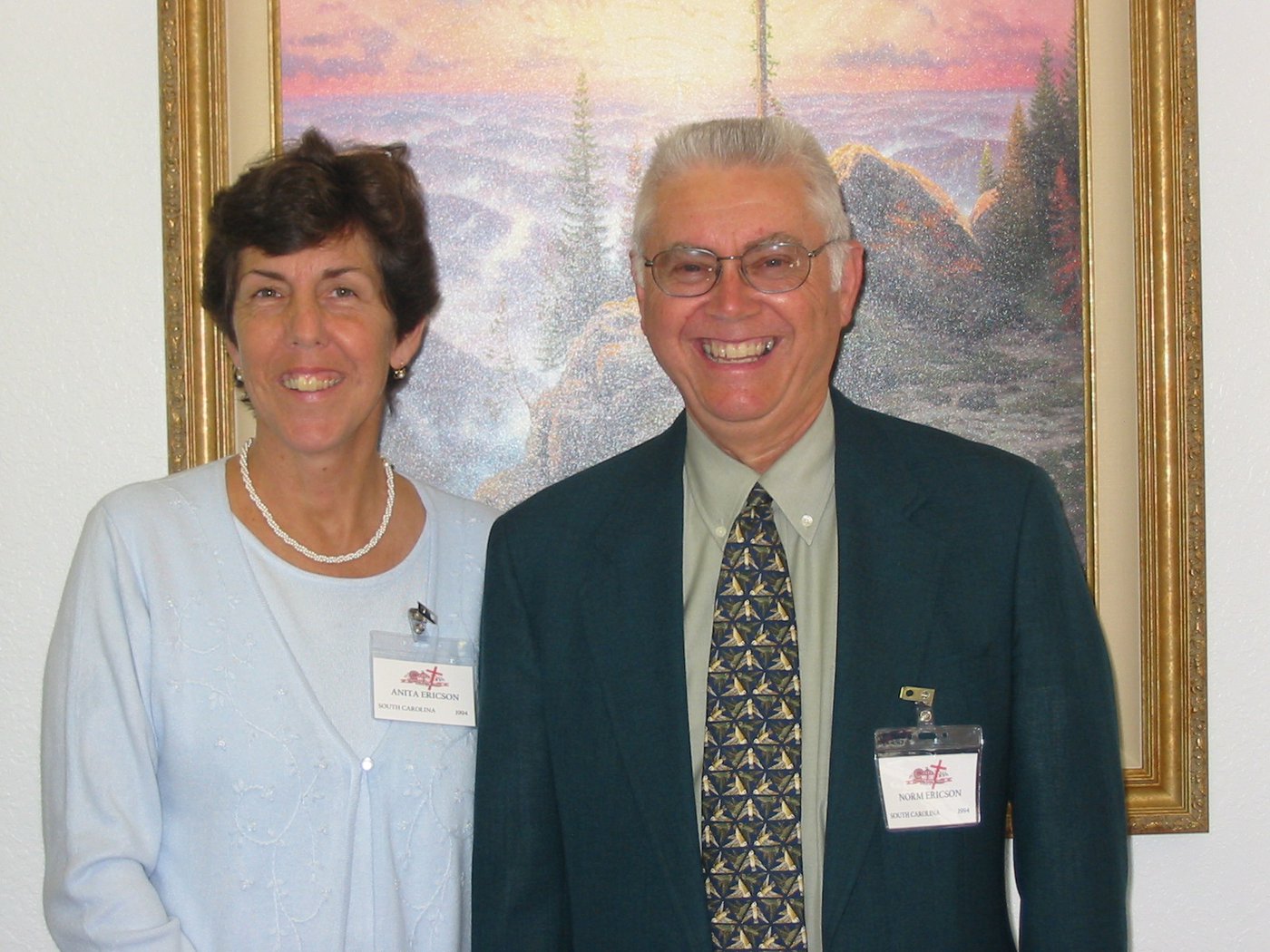 Sending Church:
Emmanual Baptist Church
Newington, CT
Contact information:
Norm and Anita Ericson
AGM
P O Box 289
Dayton, TN 37321
AGM Start year: 1992
Family: We have 4 adult children- John, Kristina, Geof and Tim.
Personal Testimony:
Anita: As a teenager I was first witnessed to by an Aunt. I felt I knew all about God from regular Sunday school attendance so I rejected the idea of "getting saved". However, in 1972 we received a book in the mail, from an evangelistic organization, called "A Foreign Devil in China". I love biographies so I eagerly read this book. The Lord used this book to show me that a person can know "God's will" for his life. Because of this new concept I started my search. Shortly after this Norm re-dedicated his life to Christ - having been saved years earlier (unbeknownst to me!!). Well, the Lord had many Christians witnessing to me and people praying for me after that point. Through prayers of many and going to Bible-believing churches and hearing the Word of God preached I realized my sinful state and need of a Saviour and accepted Christ as my Saviour in Jan 1973 and was baptized soon afterwards. I thank the Lord for my salvation and my desire is to serve Him.
Norm: I was saved in 1962 in New Britain, Ct. I was driving the company payroll to the bank one afternoon and saw a man holding a sign that read, "You must be born again". I questioned my pastor but he didn't know how to explain this verse. So, I started reading my bible and found Deut 4:29. This verse says if you seek the Lord you shall find him. So I then read more verses and the Lord brought me under conviction as I saw sins that I was committing. Right there at the foot of my bed I prayed to receive the Lord as my savior. I thank the Lord for saving me and allowing me to serve Him with Amazing Grace Mission.