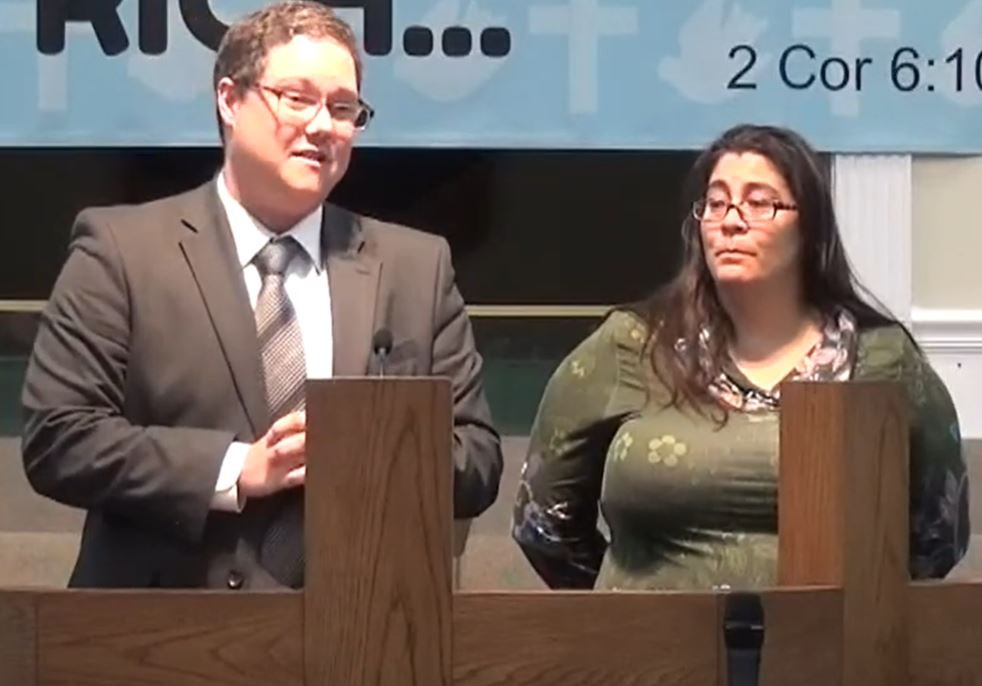 Name: Kenny & Shelly McGrath
From: Homosassa, FL
Phone: 503-332-1168
email: mcgrathkenneth@gmail.com
Sending Church: Faith Baptist Church, Homosassa, FL
AGM Start Year: 2022
Mission Verse: 1 Corinthians 1:26-29 For ye see your calling, brethren, how that not many wise men after the flesh, not many mighty, not many noble, are called: But God hath chosen the foolish things of the world to confound the wise; and God hath chosen the weak things of the world to confound the things which are mighty; And base things of the world, and things which are despised, hath God chosen, yea, and things which are not, to bring to nought things that are: That no flesh should glory in his presence.
Luke 4:18-19 - The Spirit of the Lord is upon me, because he hath anointed me to preach the gospel to the poor; he hath sent me to heal the brokenhearted, to preach deliverance to the captives, and recovering of sight to the blind, to set at liberty them that are bruised, To preach the acceptable year of the Lord.
*Family (kids, grandkids, etc,)_(kids)_Eva Koerick, George Walters, (grandkids) Avery and Nora Dawson_
*Personal Testimony: Shelly and I have been washed by the blood of Christ and have been set free from effeminacy, drug addiction, sex addiction, loneliness, a life of misery, and the list goes on. We were blinded by satan but once the glorious gospel of Christ penetrated our hardened hearts the Lord helped us to repent towards God and put our faith in our Lord Jesus Christ. Now we are trying to serve the Lord full time but we are still in the process of seminary, and finding what the Lord has in store for us😊
Testimonial of what it has meant to be a part of AGM or if new with AGM, something about your call to serve etc.– PLEASE:
Proverbs 16:9 A man's heart deviseth his way: but the LORD directeth his steps. Shelly and my testimony with AGM is that the Lord directed us right to them😊 When I came out to my pastor that I was a man, the two weeks it took for me to get everything in order for me to transition back to identifying as a man Brother Gardner was invited to our church to tell us about AGM. From my fear of rejection this was a Sunday morning that I didn't come to church and I miss Brother Gardner's preaching, but God wasn't done yet. About a year later my best friend who is now my wife (the evangelistic one of us) wanted to get the gospel out. The first time we did this the Lord brought us to Manatee festival were we handed out 1500ish tracts and we caught the bug. A few weeks later was the yearly AGM conference where we signed up to become missionaries for AGM. Now we are serving AGM by putting on a booth at our local flea Market and the Manatee festival once a year. We hope to get more involved with AGM and our church in the future, but at this time Im still in seminary and the Lord is keeping me focused on finishing school first.